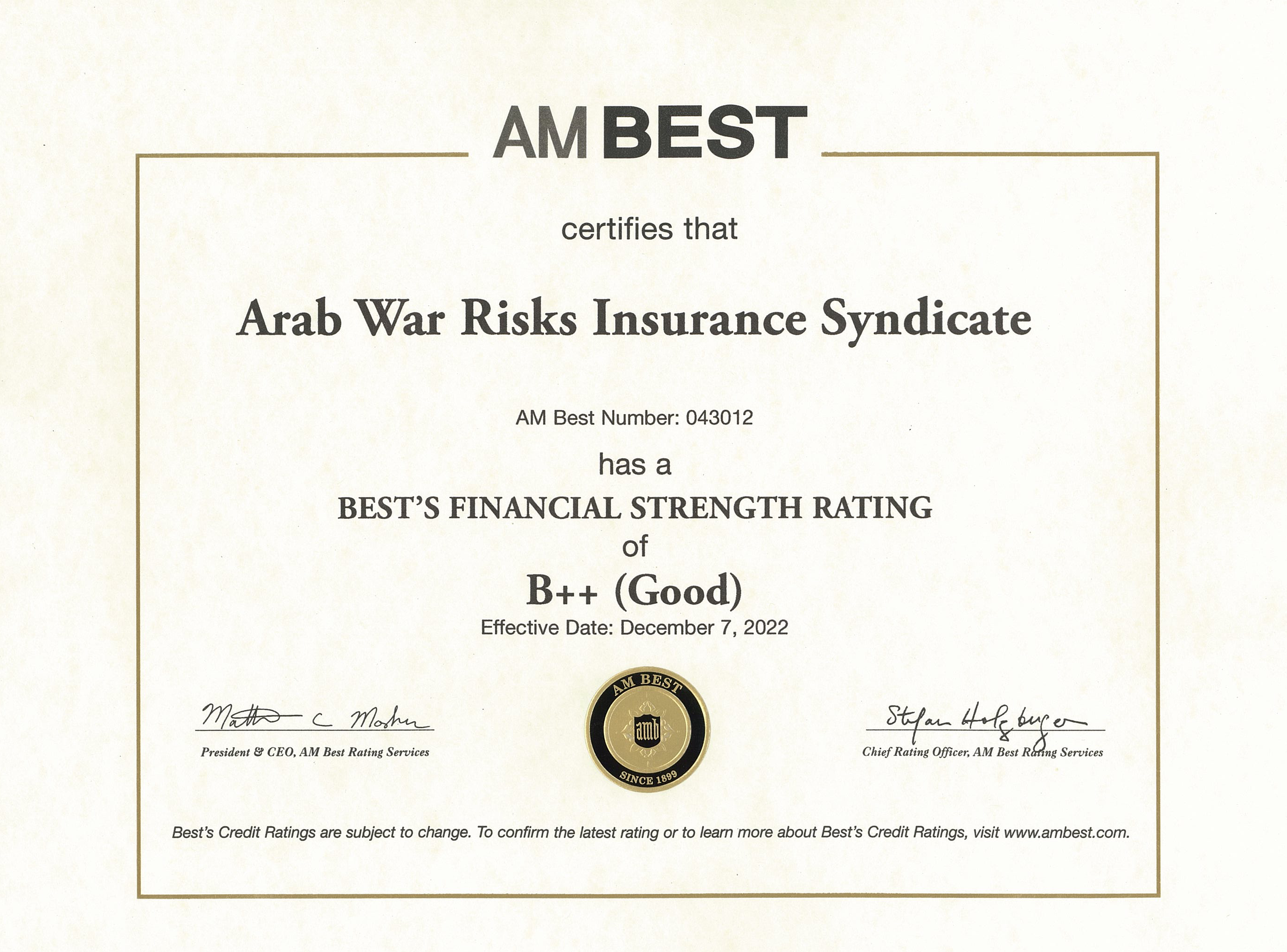 The Syndicate's Credit Rating
The Arab War Risks Insurance Syndicate (AWRIS), which is based in the Kingdom of Bahrain, has been assigned a financial strength rating of "B++ (Good) and a long-term issuer credit rating of "BBB+" (Good) by AM Best rating agency, both ratings with a (stable) outlook. As officially stated by AM Best, these positive ratings reflect the Syndicate's strong financial position, the high quality of its operating performance and the appropriate level of enterprise risk management, despite the Syndicate's specialized work in limited types of insurance.
CEO of AWRIS, Mr. Imad Abdel-Khaleq, indicated, "This is the first time the Syndicate is assigned such a rating in its 40-year history. It is a starting point in the Syndicate's journey to success and a milestone in our quest to achieve the objectives we aspire to. It rather reflects the strong position of the Syndicate in the insurance markets in the Middle East and North Africa, given the increasing regulatory requirements to obtain a good credit rating, which puts us at the forefront of reinsurance service providers in the region."
It is worthy to note that Mr. Abdel Khaleq took up his functions in the Syndicate on 1/6/2022. He is one of the leading figures in the field of insurance and reinsurance at the Arab and international levels.